Fishing & Hunting Services in Kenner, LA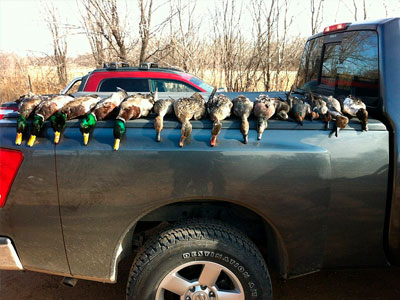 WB Outfitters is a leading provider of fishing and hunting tours excursions in Kenner, Louisiana. The region is known for its rich music culture and bustling city life and offers various outdoor activities for nature enthusiasts and adventure seekers. With our experienced guides and experts, we invite you to explore the natural wonders surrounding this thriving city and create striking memories in the heart of Louisiana.


Offshore Fishing
Embark on an unforgettable voyage into the depths of aquatic wonderland, where offshore fishing awaits to unravel the mysteries of the open waters. While the city is celebrated for its iconic rivers, the magic of fishing extends far beyond, where nearby lakes and reservoirs brim with the promise of exhilarating encounters with prized game fish.

Our seasoned captains, masters of the sea, will guide you as we set sail into the vast expanse of the waters. From the heart-racing pursuit of feisty catfish to the elusive dance with walleye and the acrobatic spectacle of crappie to the spirited battles with white bass, the thrill of the catch knows no bounds.

With their expert guidance, every cast becomes a potential tale of triumph, and every tug on the line sends your heart racing with excitement. But our quest for excellence doesn't end with the catch. We're committed to curating an experience that transcends ordinary fishing trips. Our team members work harmoniously to ensure every aspect of your adventure is nothing short of perfection.


Fly Fishing
Cast your line and reel in the excitement with our fishing tours. The Bayou and nearby lakes and reservoirs are teeming with various fish species waiting to be caught. We offer the best experiences to our customers:


Our knowledgeable guides will take you to the best fishing spots, where you can try to land bass, catfish, crappie, and more.
We provide top-quality fishing gear, and our guides will share their expertise, techniques, and local knowledge to ensure a successful and enjoyable fishing experience.

Enjoy the water's peacefulness, the catch's excitement, and the natural beauty surrounding you during our fishing excursions.


Duck Hunting
We welcome you to the captivating world of duck hunting (www.rbyoutfitters.com/photo-gallery?section=duck-hunting-tours#duck-hunting-tours), where the symphony of nature intertwines with the thrill of the chase. Nestled within the enchanting embrace of the area's outdoors lies an unparalleled opportunity to embark on a mesmerizing journey. Our trained guides stand ready to be your companions on this remarkable expedition.

Just a short drive from the vibrant cityscape, a hidden treasure trove awaits, boasting prime hunting grounds. Here, the stage is set for a wondrous spectacle, where the graceful flight of ducks and geese adorn the skies in a breathtaking display of beauty and power.

With an intimate understanding of the local habitat, our knowledgeable guides are virtuosos of the wilderness. They will lead you to the very core of this avian paradise, where an array of waterfowl species awaits your pursuit.


Enjoy The Outdoors on Our Fishing and Duck Hunting Trips
We are passionate about providing unparalleled outdoor experiences that allow you to connect with nature and create cherished memories. Our seasoned guides focus on safety, and they plan every aspect of your outdoor adventure carefully.

When exploring the waterways while fishing or experiencing the wilderness while duck hunting, we are here to make your experience remarkable, join us on a journey where adventure meets serenity, and the beauty of nature blends seamlessly with this vibrant city.

Join us for an unmatched experience in the superb environments of Kenner, LA. For more information about our services and packages, please call WB Outfitters on 504-908-7868. You can also send us your queries through this Online Form. We promise you a sensational adventure lifetime and superb service to help you create lasting memories.
We Provide Services to the Following Cities, Towns and Surrounding Regions of LA: