Fishing & Hunting Services in New Orleans, LA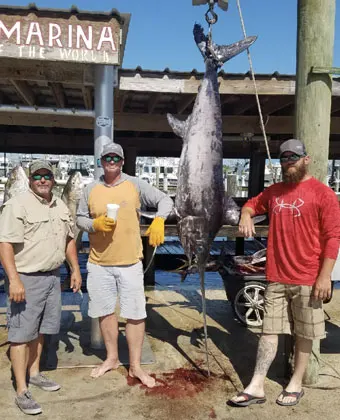 We prioritize excellence, and that begins the moment you interact with us. Whether you have your own lodge accommodation or embark on a weekend camping trip, rest assured that you'll relish delectable cuisine. Our skilled executive chef can prepare your desired meals directly at your location, ensuring a convenient and satisfying dining experience. Alternatively, you can opt for a delivery service by our welcoming staff, ensuring that your culinary desires are met quickly and efficiently.

What truly sets us apart is our team of proficient captains deeply rooted in the local community. With decades of guiding experience in the surrounding area, they possess an intimate knowledge of the best fishing spots, hunting grounds, and offshore fishing adventures.

We are here to provide you with an outdoor adventure that will leave you with pleasant memories and a yearning to return. Contact WB Outfitters today and let us tailor the perfect package for your next bayou or offshore experience.


We Provide Services to the Following Cities, Towns and Surrounding Regions of LA: